My trip to Bangkok is to
purely
wait
.
Upon departure, my flight was delayed for an hour, so i have to wait for
more than 2 hours
.
If we don't talk about any of the "
waits
" during my trip...
When i was to leave Bangkok, my uncle and cousin send me to the airport almost an hour earlier for fearing the "Bangkok Jam".
Needless to say... there was no jam.
So after check-in... i have
more than 2 hours to spare
... again.
Luckily my flight wasn't delayed. Otherwise i'll sure to go crazy (= =")...
Here's a picture of a cute doggy at the airport!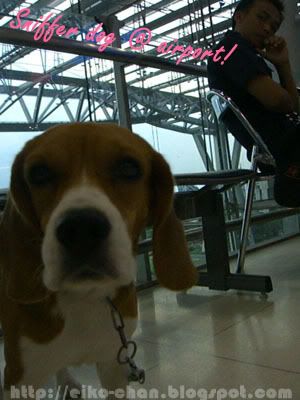 Don't be fooled by his
cute adorable appearance
!
His a
sniffer dog
!
When i approached him (with permission of course from his handler), the first thing he do was to
SNIFF
me. Even when i squat down next to him so i could go through my bag, he came to me to
sniff
the contents of my bag!
A very dedicated dog with a no doubt, a very dedicated handler!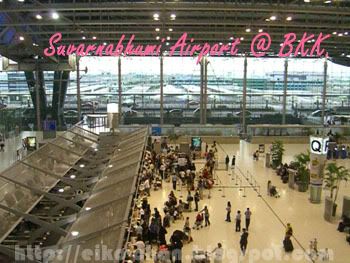 I hope he is treated well!~