Why?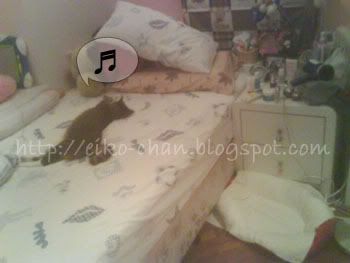 YOU
tell me where to sleep lar really.
The round bed on the floor is her bed, which is usually on the
other
side of my bed, but she was sick then, so i thought she might like her bed on the floor instead, so she needn't jump or move much.
How wrong i was.
BTW, she
only
does that (take my bed as hers) when she's sick.
She
knows
she's sick, so she makes sure she gain
as much as possible
from it.
Stupid cat.
.
.
.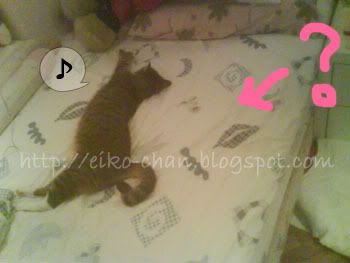 ps:
No way
i'm sleeping there lor (arrow indicated space).